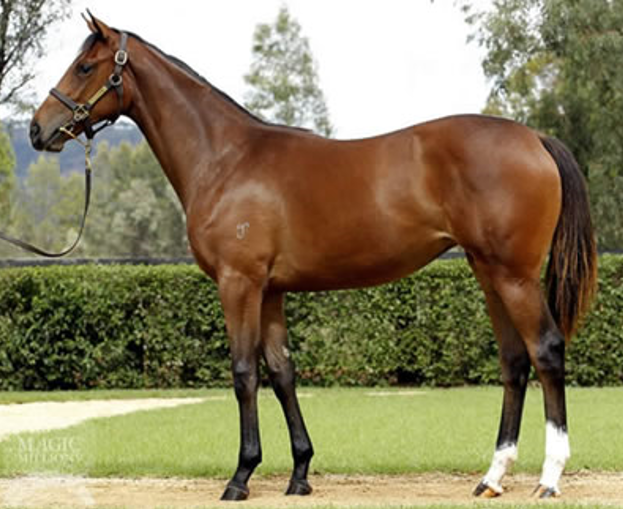 When I Am Invincible filly Not Surprising broke her maiden on Friday afternoon at Taree for Prime Thoroughbreds, she became the 49th individual winner of the 61 (80% winners to runners) yearlings purchased by Joe O'Neill in 2012,13,14 and 15.
We have four three year olds that are still racing but are yet to break their maiden. These horses are Chastity Strikes, Montana Pines, Honolulu Lass and Quirion. I would like to think the four are capable of winning.
59 of the 61 (96%)got to the races. This is an exceptional effort and I believe unmatched by any of our competitors.
These 61 yearlings cost $3,515,625 to purchase for an average of $57,633.19. The 59 to race have now returned $6,009,845 in stakes money with 22 of them still in our racing team including some very valuable horses including the Group winners Flying Jess and Savoureux, Stakes winner Husson Eagle, Stakes placed Hussy's Glow and a host of metropolitan class horses.
This week two of our mares from these crops sold for $600,000 with Hijack Hussy ($400,000) and Awasita ($200,000) being great money spinners for their owners. While not every horse will return a profit for their owners it is nice to know that there is a reasonable chance of getting something back after enjoying racing your horse.
I expect that from stakes money and sales proceeds we should top $10,000,000 by the time these horses complete their racing lives. Already we have passed $7,500,000 which is a great advertisement not only for our company but also for the Licensed Syndication section of our industry.A $120,000 MM purchase from Yarraman Park for Prime is Not Surprising
I am very proud of our results with them being the product of plenty of hard work which includes a thorough selection process, excellent breaking and spelling system and the employment of a group of outstanding trainers to guide our horses through their careers.
We have some exciting times ahead with a highly promising team of two year olds starting to hit their straps supported by the highest profile group of yearlings I have ever assembled.