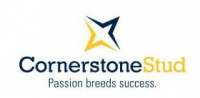 Cornerstone Stud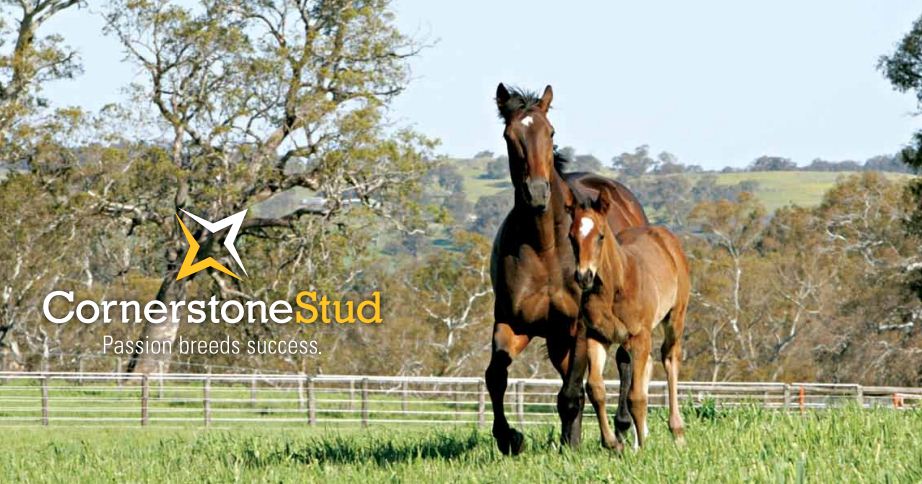 It is not hard to imagine what Colin Hayes AM. O.B.E spent most of his time thinking about. His vision to build a world renowned stud and training complex unfolded in the rolling hills of the Barossa Valley. An ideal equine environment for breeding and training, Lindsay Park Stud was the foundation of his success and that of future generations of the Hayes family.
Lindsay Park Stud proved to be one of Australia's most dominant sources of successful sires. The likes of Without Fear, Arch Sculptor, Godswalk, At Talaq, Bluebird, Military Plume, Scenic and Jeune all stood at the Angaston property and helped shape the history of Lindsay Park Stud and create a foundation for what in now known as Cornerstone Stud.
Today Cornerstone Stud is under the stewardship of a third generation of the Hayes family. Sam Hayes, the eldest son of Peter, oversees the business with the support of his close friend and business partner Darren Thomas.
The transition from Lindsay Park Stud to Cornerstone Stud has created a clear point of difference between the breeding business and the racing business.
Sam Hayes explains, "Relaunching the business under a new name has helped to generate some clarity around our business and the services we provide for our clients."
The plan for Cornerstone Stud was to grow the businesses national presence whilst at the same time fostering growth within the local industry.
"Our number one goal at Cornerstone Stud over the past few years was to secure a premier stallion, a stallion that provides our clients with the opportunity to sell their stock at every major weanling and yearling sale in the country. In securing Hussonet we made a definite statement about where we want our business to be".
The level of support for Hussonet in 2012 is proof that many breeders continue to value a proven sire. With 79% winners to runners, 82 stakes winners and 28 Group One winners he is a safe option for breeders at his current fee.
The immediate success of Hussonet's first sons at Stud bodes well not only for the sire himself but also for Reaan, who stands at Cornerstone Stud on behalf of Shadwell Stud.
The Blue Diamond winner is set to have his first crop of two-year-old runners next season and reports from trainers and breeders could not be more positive. He has been the subject of much attention throughout the industry following a successful season of yearling sales.
Another Cornerstone Stud sire, De Beers, has produced a quality of progeny that one would expect of a Group 1 winner from the Eight Carat family. The good looking son of Quest For Fame made $750,000 as a yearling himself and his first crop of racing age are already competing at metropolitan and stakes level. He has had one winner of three races from only four runners.
Good Journey is having his first Cornerstone Stud two-year-old runners this year and by this time next year this beautifully bred son of Nureyev will have significantly more runners from his first
Cornerstone Stud crops of racing age than he previously had while at stud in Victoria. With these opportunities, confidence is high that he can add to his sire achievements.
Barely a Moment rounds out the roster with an impressive tally of winners that places him in the Top 40 leading 3yo sires in Australia. Along with a steady stream of winners he is also producing Group horses of the calibre of So Swift, Moment of Change and Awakened. With 57 winners of over $2.2m earnings from his first three crops he is delivering consistent results for breeders.
Cornerstone Stud has also recently formed an alliance with Stable Hill Thoroughbreds at Oakbank in the Adelaide Hills. Stable Hill will be standing Shrewd Rhythm and Face Value on their 300 acre property run by respected horseman John Dunn on behalf of proprietor Owen Inglis.
Moving forward the team at Cornerstone are keen assist breeders through what have been lean times for many in the industry.
"Downturns are always followed by a recovery and as horse breeders we always need to be thinking two and three years ahead. It is easier to be optimistic when you love what you are doing and what inspires us more than anything is the passion, persistence and loyalty of our clients," Hayes said.