Belmont Bloodstock Agency

About
Belmont Bloodstock Agency brings an open minded and independent appraisal to all your bloodstock requirements. Planning, research and attention to detail is applied to Belmont Bloodstock Agency's complete spectrum of services to its clients.
These include:
• Buying, both at public auction and private sales. Belmont Bloodstock Agency attends all major Australasian yearling, weanling and broodmare sales.
• Selling, private sales and advice on bloodstock positioning.
• Management, both in racing and breeding. Belmont Bloodstock Agency offers specialised planning in dealing with your bloodstock interests, advice on breakers, agistment, trainers and sales preparation are all included.
• Breeding plans. Breeding to race, breeding to sell? We can offer advice on the best stallion that suits your needs.
• Insurance advice. We can assist you in having your valuable thoroughbred asset protected at the best possible rate available.
Our focus is to provide an opportunity for complete satisfaction in your involvement in racing or breeding while our research and experience can maximise your chances of achieving success and financial viability.
Belmont Bloodstock Agency was a foundation member of the Federation of Bloodstock Agents Australia Limited and is currently Vice President of that Federation.
---
Profile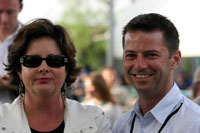 Belmont Bloodstock principal Damon Gabbedy has been going to the races with his parents John and Doris since he was eight. The family have always raced horses as a hobby and this is where his interest started.
The family's first horse was Bynsaab, a Group 2 winner who was later sold to Robert Homes 'a Court (Heytesbury Stud). The family raced many successful racehorses including Laniera and Storaia.
While studying a marketing degree at WAIT, Damon obtained work experience at Goodwood Bloodstock (now Magic Millions) under the guidance of John Chalmers) and after a lot of persistence, Goodwood created a job in the pedigree department for Damon. This was pre-computer era so all information was done by hand and he was taught this by Inglis bloodstock agent and auctioneer Simon Vivian.
Damon worked with Goodwood for five years, graduating from pedigree department to sales manager. He then took a 12 month sabbatical travelling to Europe, basing himself in London where he worked for a stint at the famous Tattersalls auction house.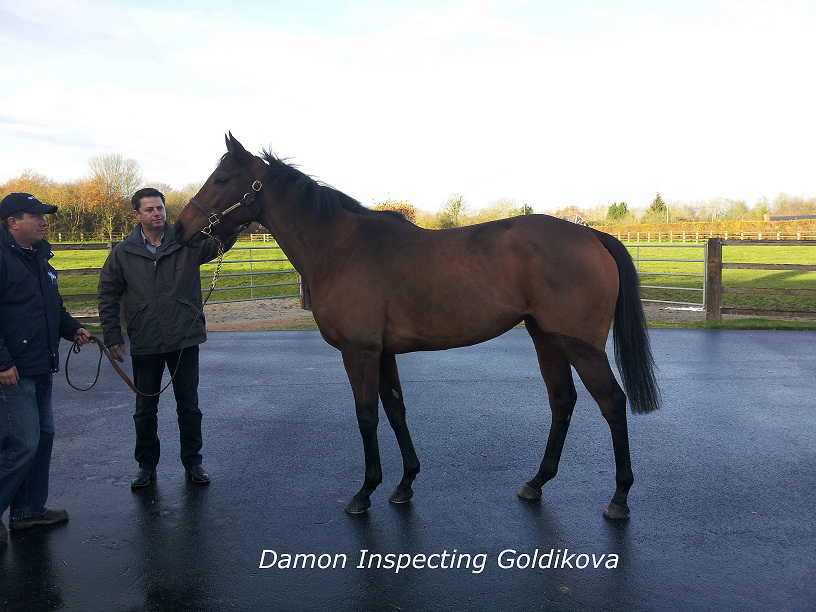 While overseas he was offered a partnership in Belmont Bloodstock Agency by its founder Debbie Evans. Damon returned from Europe to join Belmont Bloodstock Agency in Western Australia as a partner.
In 1998, Debbie retired from Belmont Bloodstock Agency and it was taken over by Damon who then moved the business to Victoria.
Damon travels to all the major yearling and broodmare sales around Australia and is the appointed Australian/New Zealand representative for the prestigious French Auction house ARQANA. He will attend their August yearling and December mare sales each year.
Damon is also a regular visitor to Tattersalls and Keeneland breeding stock sales.
---
Success Stories
Yearling Purchases
BEL MER (Bel Esprit – Drop Anchor) 4 wins, $588,950, inc Group One SAJC Robert Sangster Stakes, Listed MRC Quezettes Stakes, 2nd Gr1 Ascot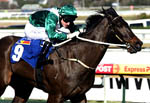 Vale Stakes. Purchase price $110,000 yearling.
BENICIO (More than Ready – Maddington) 3 wins, $978,250 incl Gr1 VRC Derby, now standing at Vinery Stud. Purchase price $525,000 yearling.
ENCOSTA DE LAGO (Fairy King – Shoal Creek) 3 wins, $469,850 incl Gr1 VATC Vic Health Cup, VRC Ascot Vale Stakes Gr2 & MVRC Bill Stutt Stakes Gr2. Now champion sire standing at Coolmore. Purchase price $140,000 yearling.
Broodmare Purchases
OCEANFAST (Mondeu Bleu – Affluent) Sold to Yarraman Park Stud and then produced champion ALINGHI, 11 wins, $3,470,325 incl Gr1 VRC Newmarket Hcp, Gr1 SAJC Robert Sangster Stks, Gr1 MRC One Thousand Guineas, Gr1 MRC Blue Diamond Stks. Yearling returns from time of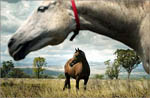 purchase $6,725,000
DANELAGH (Danehill – Palatious) Sold to Darley Australia, and then produced champion VENGEANCE OF RAIN, 10 wins incl Gr1 HK Queen Elizabeth II Cup, Gr1 HK Derby.
Tried Racehorse Purchases
JUST POLITE by Dehere out of Polly's Pocket Private purchase to Mr M.J Laffey, QLD for $30,000. Won Gr2 STC Kingston Town Stakes
MEURICE by Strategic out of Espadon Negotiated sale of 50% interest. Crowned champion Two year old 2006/07 season. Had 4 starts for new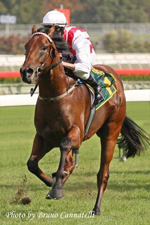 owners, 2 wins incl Gr1 AJC Champagne Stakes. Later sold to Darley.
SPHENOPHYTA by Groom Dancer out of Ballermoss Private purchase for syndicate, Won Gr1 VRC Turnbull Stakes at 3rd start for new owners
Stallion Purchases
TOWKAY Purchased on behalf of Little Avondale Stud in New Zealand. Successful sire of Group 1 winners Ambitious Owner, Special Mission, Armada and Group winners Opiki, High Octane.
DON'T SAY HALO (USA) Champion stallion. Negotiated purchase to stand at Mungrup Stud, WA
OLD SPICE Champion stallion. Syndicated and was stallion syndicate manager.
SAXON Gr1 winning son of Danehill. Sold to and standing at Heytesbury Stud, WA
---
Damon Gabbedy

Email: damon@belmontbloodstock.com
Mobile: 0408 007 786
Postal: PO BOX 673 South Yarra Victoria 3141
Australia Phone: +61 3 9429 1148
Fax: +61 3 9429 1973