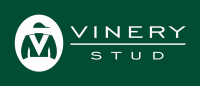 Vinery Stud

Situated in the fertile Segenhoe Valley just five minutes from Scone, Vinery Stud is nestled in the epicentre of the Thoroughbred Breeding heartland and is one of the most ideal thoroughbred nurseries in Australia.

Encompassing more than 2300 acres including 3km of frontage to the Pages River, lush irrigated pastures extend to rich undulating paddocks for the young developing stock beneath an array of softly protected valleys for winter protection.

Vinery Stud has the perfect balance of river flats and rolling hills and is renowned for the quality and toughness of the thoroughbred stock it has produced through the years.

The property has an abundance of underground water (wells), a vital natural resource that this valley is renowned for. The soil has great depth and quality, and is rich in minerals, trace elements and nutrients necessary for nurturing growing stock and guaranteeing they have every opportunity to fulfill their potential.

A number of improvements undertaken over the past decade have ensured Vinery's facilities are second to none. The quality and value of the bloodstock on Vinery deserve the of best care and personal attention to ensure all young stock are reared safely and professionally to Vinery's high standards.

Our professional and enthusiastic staff aim to provide all breeders and clients with the most comprehensive of care for their bloodstock requirements through a variety of services including agistment, foaling, education, walk outs, sales preparations and marketing.

We take great pride in the Stallions we select to stand at Vinery and look only to stand stallions we believe are best suited to the Australian racetracks and bloodlines.

Vinery will always look to the future in sourcing great stallions for our clients to upgrade and outcross our broodmare bands rather than follow trends of the day. With three Vinery stallions in the Top 10 General Sires list for the last season in More Than Ready, Red Ransom, and Testa Rossa we are more than satisfied with our commitment and direction. We look forward to continuing this shared success in the seasons to come.

Our doors are always open to clients and visitors wishing to view the stud and its facilities.

Simply contact us to make an appointment and we'll gladly show you why we are so proud of this Stud and its achievements. Come join the Vinery experience where with strong commitment to its owners and with the enormous support of our loyal clients, we will continue to stand stallions best suited to succeed on the racetracks and in the sale rings of Australasia.