Stunning Dark Brown Colt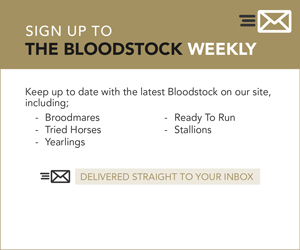 | | |
| --- | --- |
| Name: | Unnamed |
| Category: | Yearling |
| Sire: | Any Given Saturday (USA) 2004 |
| Dam: | Casino Nights (AUS) 1998 |
| Colour: | Brown |
| Sex: | Colt |
| DOB: | 2 November 2010 |
| COB: | Australia |
| Location: | Lake Mundi 3312 VIC, Australia View map » |
This horse is being sold As Agent:
Description:
By six time GR1 winning Darley Stallion Any Given Saturday who has sired Good Perth 2yo from 5 starters in Australia in the first season. From Metro Placed 2 times winning Casino Nights by Final Card, 3rd Live foal and has one to race Casino Miss now won 2 including last start leading over 1200m on 22 March 2012

Les Colbert
Brooklyn Park Road, Lake Mundi 3312 VIC, Australia
This service is only available for offers of $1,000 or above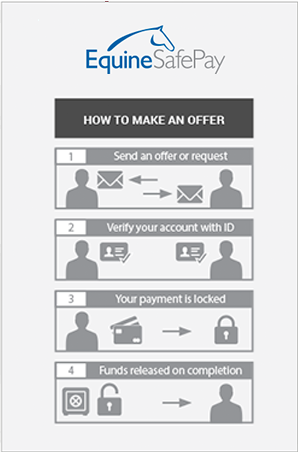 Pedigree
UNNAMED (AUS)
Brown colt
Foaled 2nd November 2010
---
ANY GIVEN SATURDAY (USA)
Distorted Humor
Forty Niner
Mr. Prospector
Danzig's Beauty
Danzig
Weekend in Indy
A.P. Indy
Seattle Slew
Whow
Spectacular Bid
CASINO NIGHTS
1998
Final Card
Elounda Bay (NZ)
Zephyr Bay
Coup de Chance
Coup de Feu (GB)
Movie Symbol
Movie Maker
Pago Pago
Pirella
Pimento (Ire)
---
ANY GIVEN SATURDAY (USA) (Bay 2004-Stud in U.S.A. 2008, Aust. 2008). 6 wins-2 at 2, Monmouth Haskell Invitational H., Gr.1. Half-brother to SW Bohemian Lady. Sire of SW Princess Arabella (Sunland Park Oaks, L), Sunday's Child and of Ittasal, Biogio's Gift, Brother Pat, Grand Niner, Hailtothevictors, Saturday Launch, At the Palace, Fleurdefortyfour, Iconic Song, etc. His oldest Aust.-bred progeny are 2YOs and inc Saturday Skies, Saturlina and of the placegetters See You Saturday, Yaa Salam, etc.
1st dam
CASINO NIGHTS, by Final Card. 2 wins at 1000m, 2d SAJC Crawford & Co H. Half-sister to Confusion, El Diablo. This is her fourth foal. Her third foal is a 2YO. Dam of 1 foal to race-
Casino Miss (f by Distant Music (USA)) 2 wins at 1200m in 2011-12 in Aust.
2nd dam
MOVIE SYMBOL, by Movie Maker. 6 wins at 1000, 1100m, 2d SAJC Renniks H. Half-sister to Royal Tone (dam of MAHOGANY ROW). Dam of 9 foals, 8 to race, 7 winners, inc:-
El Diablo (g El Moxie) 4 wins at 1000m, SAJC Semo Car Spoilers H., Devaraja Oakside Park Stud H., Blackwell Funerals Flying H., Sleephaven Anniversary Flying H., 2d MRC Japan Racing Association S., L.
Confusion (g Bureaucracy) 4 wins 1300 to 1700m, 2d STC Christmas Cup, L, AJC Korea Racing Association H., 4th AJC Summer Cup, Gr 3.
Pictures. 3 wins at 1200, 1300m, 2d WATC Westspeed H., Tabform Coming Soon H., M2 Technology H., 3d WATC Rabform H., Winter Show H.
Casino Nights. 2 wins. See above.
Rubyraja. 3 wins 900 to 1010m in Aust.
Symbolero. Winner at 1400m in Aust.
Music Cairbre. Winner at 1100m in 2010-11 in Aust.
3rd dam
PIRELLA, by Pimento (Ire). Started 3 times. Half-sister to FLIRTATIOUS (dam of FLIRTING PRINCE). Dam of 14 named foals, 12 to race, 10 winners, inc:-
Only Blushing. 5 wins at 1000, 1400m, WATC Starglow Quality S., Graduation S.-3 times. Producer.
Royal Tone. 2 wins-1 at 2-at 1010m, MVRC Manitoba H. Dam of-
MAHOGANY ROW (c Red God) 9 wins-1 at 2-1000 to 1400m, $151,730, SAJC City S.H., L, VRC Hardy Bros H., RESI Statewide Championship H., MVRC Corolla H., SAJC Power Dive H., Heatherglen Stud H., First Bomba H., Kokoda H., 2d VRC Brian Courtney S.H., L, Winter Championship H., L, SAJC City of Adelaide H., L, 3d SAJC Morphettville Sprint H., L, Tattersall's Cup, L-twice, 4th SAJC DC McKay S., Gr 3, WH Wylie H., L.
Royal Pindi. Winner at 2 at 1000m, SAJC Valley View H., 3d SAJC Belmont H.
Upper Star. Unraced. Dam of 5 winners-
Chester's Hero (c John's Hero) 2 wins at 2 at 1000m, 2d VATC Mercedes-Benz H., L, SAJC Morphett Arms Hotel H., VATC Chadstone H., 3d MVRC William Dunstan H.
4th dam
UPPER CRUST, by Wilkes (Fr). Unraced. Sister to NATIVE STATESMAN, PRINCE WILKES, Indian Prince, Radiant Energy, three-quarter-sister to CONSTANT IMAGE, half-sister to DAMIGELLA, Venetian Castle. Dam of 10 named foals, 8 to race, 4 winners, inc:-
FLIRTATIOUS (f Better Boy) 9 wins-3 at 2-5f to 1¼m, STC Winter Cup, AJC Bi-Centenary Celebrations H., 2d AJC Flight S., STC Parramatta Cup. Dam of 5 winners-
FLIRTING PRINCE (g Bold Minstrel) 3 wins-2 at 2-at 1000, 1800m, NSW Tatt's RC Chelmsford S., AJC Canonbury S., VRC Byron Moore S., 2d STC Frederick Clissold H., 3d VRC Flemington S., STC Phar Lap S.
L'Escalier. Placed at 2 & 3 in Aust. Dam of 4 winners-
The Waitress. Placed at 3 in Aust. Dam of 7 winners-
ENSIGN EWART (c Famous Star) 8 wins-1 at 2-at 1200, 1400m, $126,914, AuRC Railway H., Gr 1, QTC Crown Lager H., L, AuRC Captain Morgan Sprint H., Rotorua RC Trust Bank Easter Trial H., 2d Otaki Maori RC WFA S., Gr 1, Avondale JC Concorde H., Gr 2, 3d AuRC Railway H., Gr 1, QTC Thai Airways International H., L, 4th Waikato RC Park Exhibition Hotel Melbourne H., L.
Ms Magenta. Winner at 1200m. Dam of 2 winners-
DUCKWORTH LEWIS (g Postponed) 3 wins-1 at 2-1200 to 2100m to 2011-12, AuRC Te Hana Sparkling S., Gr 3, Champion Stakes Prelude, L, 2d CJC Champagne S., L, 3d Wellington Guineas, Gr 2.
Royal Cipher. Unraced. Dam of 5 winners-
PRUSSIAN BLUE (c Kreisler) 4 wins 1200 to 2200m, $103,125, Levin RC Bayer Classic, Gr 1, Avondale JC Andrews Housemovers H., Counties RC Waitomo Petroleum H., 2d AuRC Route 66 H., BOP RC DB Draught Apprentice H., Crockford Real Estate H., 3d AuRC Ellerslie Function & Convention Centre H., Haunui Farm H., CSC H., Avondale JC Frank Sing H., 4th Waikato Guineas, Gr 3, AuRC Welcome S., L.
Dark Blue. 4 wins at 1200, 1400m, AJC Charles Turner H., STC De Bortoli Noble One H. Dam of 3 winners-
FIGHTING WARRIOR (g Magic Albert) 2 wins at 2 at 1300, 1400m in 2010-11, Greyville Golden Horseshoe S., Gr 1, 2d Clairwood Zee TV Gatecrasher S., 4th Greyville Premier's Champion S., Gr 1.
Libre. Unraced. Dam of 4 winners-
LUCHA LIBRE (f Pins) 2 wins at 1200, 1400m in 2010-11, ATC South Pacific H., L.

Back to top