Dunoola Lodge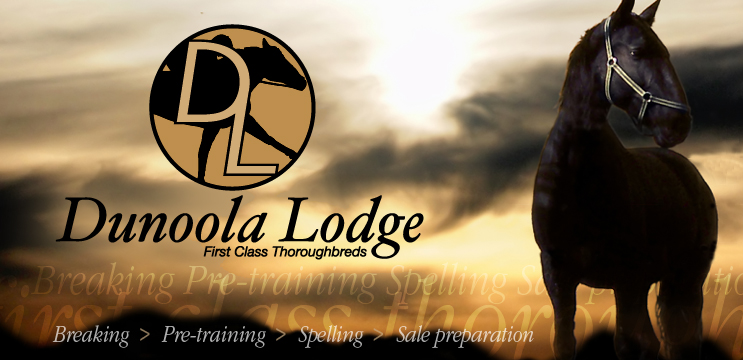 Our company's strategy is based on the belief that our customers' needs are of the utmost importance. Our entire team is committed to meeting those needs. As a result, a high percentage of our business is from repeat customers and referrals.
Dunoola Lodge is located 4km from Beaudesert and only 2km from the Beaudesert Turf Club. Set on just under 100 acres of secluded river front land, a more perfect location could not be found for your horse to spend its time away from the training stables.
We provide the following services:
Spelling
Breaking
Pre -Training
Sale Preparation
Re - Education
With state of the art facilities and exceptional staff to provide 24 hour care of your horses, what more could you ask for?
Dunoola Lodge takes pride in saying that your horse is our priority. Whether it be visiting us for a routine spell, rehabilitation from an injury or surgery, a short spell in a small yard, pre-training before arriving in at the training stable, getting broken in or being prepared for any of the numerous sales which are held each year, we strive in looking after each horse, owner and trainer as an individual.
Our motto is 'all horses visiting Dunoola Lodge benefit from the experience.
We would welcome the opportunity to earn your trust and deliver you the best service in the industry.