Randwick Bloodstock
Our History
Randwick Bloodstock Agency (established 1987) is a Hunter Valley (New South Wales) based agency, with affiliations and clients worldwide. The agency's principals, Brett and Rachael Howard have spent all their working lives within the racehorse industry. Their knowledge and wealth of experience is constantly being utilised by many of Australia's most successful owners, trainers and breeders. They have operated at the highest levels within the industry, with Brett returning to the agency in 2006 after seven years with the world's number one thoroughbred organisation Coolmore Stud.
Randwick Bloodstock Agency
Today the company is one of Australia's leading bloodstock agencies. We are a full service bloodstock agency, however, we are most active in the area of private sales of breeding stock (minimum price $10,000). We are very proud of the results achieved for our many and varied clients. We have bought horses from and sold horses to many countries including the USA, Canada, England, Ireland, France, Italy, China, New Zealand, South Africa, Argentina, Chile, Singapore, Malaysia, Macau, Hong Kong, Japan, South Korea, United Arabs Emirate (UAE), Philippines, Thailand, Indonesia, etc, etc.
You are invited to visit our web site – www.randwickbloodstock.com.au to learn more about our company or please feel free to click on any of below links should you require more specific information regarding us
Thoroughbred breeding stock buyers - please visit the Filles and Mares For Sale page, where you can view up to date pedigrees for our current listings, photos and even videos for some horses.
Successful Randwick Bloodstock Agency transactions - please visit the past purchases page.
Satisfied Customers - please visit the testimonials page to read what people have to say about their experiences with our company.
Advantages of buying and selling privately through RBA - please visit the Private Sales vs Auction page.
Bloodstock Management - please visit the bloodstock management page to see how we can help you with your bloodstock endeavours.
Randwick Bloodstock Agency Director Brett Howard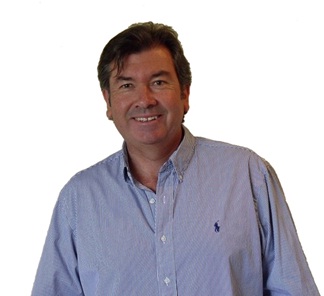 $22,500 plus GST
Tantrum
Savabeel
Brown
Mare
2006
| | |
| --- | --- |
| Category: | Broodmare |
| Sire: | Savabeel (AUS) 2001 |
| Dam: | Tantamount (NZ) 1996 |
| DOB: | 31 October 2006 |
| Location: | Scone NSW Australia |
TANTRUM is a winner of 3 races, from 1100m to 1850m, and is Metro placed in NZ . Her sire SAVABEEL is one of the brighest young stallions in Australasia. Waikato Stud recently announced his 2013 fee... Click here for more info »
POA Needs Further Encosta de Lago Bay Stallion 2007
| | |
| --- | --- |
| Category: | Stallion for sale |
| Sire: | Encosta de Lago (AUS) 1993 |
| Dam: | Crowned Glory (AUS) 1997 |
| DOB: | 23 September 2007 |
| Location: | Ellalong NSW Australia |
Comment: When ENCOSTA DE LAGO retired to stud he stood his first four seasons at a fee of $8,500. The quality of mare he covered was not high. ALL of his sons he has had retire to stud from these... Click here for more info »
Was $35,000 NO GST- now $30,000 NO GST Secret Dancer General Nediym Chestnut Mare 2000
| | |
| --- | --- |
| Category: | Broodmare |
| Sire: | General Nediym (AUS) 1994 |
| Dam: | Regent Finale (AUS) 1993 |
| DOB: | 10 September 2000 |
| Location: | Orangeville NSW Australia |
STOP PRESS: 19th April 2013 - Vinery Stud announces MYBOYCHARLIE'S fee in 2013 will be $15,000 plus GST - a rise of nearly 100% on his 2012 fee . We have a GENERAL NEDIYM mare for sale! How well is... Click here for more info »
Was $17,500 + GST - now $12,500 + GST L'Aria Lucky Owners Bay Mare 2007
| | |
| --- | --- |
| Category: | Broodmare |
| Sire: | Lucky Owners (NZ) 1999 |
| Dam: | Ragtime Folly (AUS) 1991 |
| DOB: | 7 September 2007 |
| Location: | Galston NSW Australia |
Unraced mare by the extremely well bred DANEHILL stallion LUCKY OWNERS . Out of a TWIG MOSS mare. Half sister to 3 winners and closely related to Australian Horse of the Year WEEKEND HUSSLER . From... Click here for more info »
Was A$65,000+GST - further reduced to A$62,500+GST Sea Island Woodman Bay Mare 1998
| | |
| --- | --- |
| Category: | Broodmare |
| Sire: | Woodman (USA) 1983 |
| Dam: | Kailey Princess (AUS) 1992 |
| DOB: | 25 July 1998 |
| Location: | Matamata Waikato New Zealand |
SEA ISLAND is a Group 1 producing dam from a top class Group 1 producing family . Her son is AJC Metropolitan Hcp winner HERCULIAN PRINCE, a winner of 9 races in total and $604,414 in prize money .... Click here for more info »
Was $20,000 + GST - now $17,500 + GST Moments I Treasure Mt. Livermore Chestnut Mare 2001
| | |
| --- | --- |
| Category: | Broodmare |
| Sire: | Mt. Livermore (USA) 1981 |
| Dam: | Munnaya (USA) 1991 |
| DOB: | 4 May 2001 |
| Location: | Geelong VIC Australia |
MOMENTS I TREASURE comes from one of the best families in the US Stud Book. Her third dam is Blue Hen KAMAR . She is a half sister to 10 winners including 2012 US Group 1 winner ALPHA (Saratoga... Click here for more info »
$10,000 No GST Cusped Orpen Bay Mare 2004
| | |
| --- | --- |
| Category: | Broodmare |
| Sire: | Orpen (USA) 1996 |
| Dam: | Lackadaisical (AUS) 1990 |
| DOB: | 14 October 2004 |
| Location: | Haigslea QLD Australia |
20th April - CUSPED'S 3yo half brother CASUAL CHOICE (by CHOISIR) finishes second in the Listed ATC South Pacific Classic (1400m) at Randwick, to be his dam's third stakes horse . CUSPED is a winner... Click here for more info »
$14,000 NO GST Miss Explosive Exceed and Excel Bay Mare 2007
| | |
| --- | --- |
| Category: | Broodmare |
| Sire: | Exceed and Excel (AUS) 2000 |
| Dam: | Explosive Love (AUS) 1997 |
| DOB: | 26 October 2007 |
| Location: | Murray Bridge SA Australia |
STOP PRESS: 13th April 2013 - GUELPH wins the Group 1 ATC Sires Produce Stakes to become her sires' 7th individual 2yo SW this season. EXCEED AND EXCEED is dominating the 2yo sire's premiership, with... Click here for more info »
$29,500 + GST Nice Night Volksraad Bay Mare 2001
| | |
| --- | --- |
| Category: | Broodmare |
| Sire: | Volksraad (GB) 1988 |
| Dam: | Nothing Less (NZ) 1989 |
| DOB: | 28 October 2001 |
| Location: | Warwick QLD Australia |
NICE NIGHT sells in foal to hot young sire STAR WITNESS. We have spoken to several breeders who reported they had very good foals on the ground by this dual Group 1 winner. We also had a very nice... Click here for more info »